If you had a pool for a long time now, you may have had quite an amazing experience with your pool over the years. Chances are that you spent a lot of time and energy in finding the finest pool contractor to build your pool. There's absolutely nothing wrong with it, but even then, it is now starting to show signs of aging. This is where you will want to consider resurfacing your swimming pool. There are a few things that you need to look for before you hire a contractor to do the job. To know more about when you should hire a pool contractor for pool resurfacing, read on.
What is pool resurfacing?
A pool resurfacing is what you may consider a makeover to be. The basics of a resurfacing job involves the removal of old sealing or plaster that was done when you had first installed the pool. What the resurfacing does is that it replaces the old stuff with brand new tiles, sealant or plaster. It even includes chipping off damaged material and acid washing the surface. This is why it is a great opportunity to give the pool a makeover. You may have grown tired of the same look of the pool that you installed years ago. Now that it is telling you that it's time for change through the worn out plaster, it is time to give your pool what it needs.
Does your pool even need it?
You may be someone who is perfectly ok with how your old pool looks. There is absolutely no problem with it and you don't want any changes. That means that the resurfacing job would solely be for maintenance purposes. In that case, you would need to figure out if the pool actually needs a resurfacing job done. As the name suggests, it means introducing a new surface to your pool. So it's necessary to know if the pool actually needs one. Pool surface damage can lead to leaks. Leakages can lead to an enormous water bill that can be avoided if you fix the surface. Resurfacing is a long-term management issue, so make your decision keeping that in mind. Some people consider just painting the surface instead of getting a resurfacing. However, that is a very inefficient solution which doesn't even last long enough. So try not to dwell on substitutes. With pool resurfacing you may also need pool coping and tile installation services too.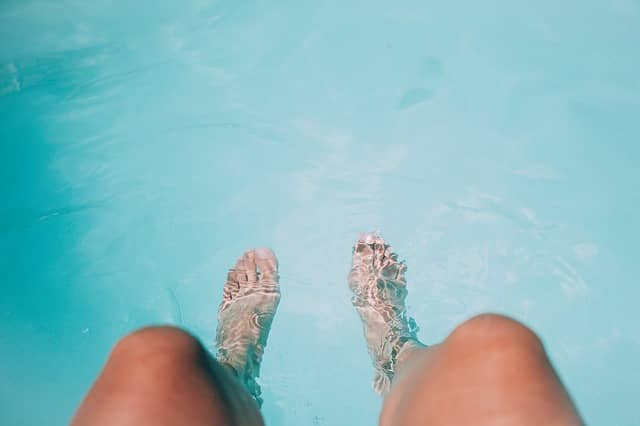 When is the best time to have a resurfacing done?
Pool usually needs resurfacing every 10-15 years. A pool contractor is usually available throughout the year for resurfacing jobs, so you don't need to worry about finding one depending on the time of the year. However, they will try to make sure that the weather is cooperating with the job. So it is safe to say that the time of the year that would be best for the resurfacing depends more on the weather than the pool contractor.
Conclusion
Try to be observant if you think there is anything odd about your pool. If you think the pool requires a resurfacing, listen to your gut and start looking for the right pool contractor.